Well hello. You all know that Red Ted Art is all about CRAFTS, as well as some books/ games/ anything to do with children reviews and our cheeky weekly photo. It is a formula that works for me and keeps me focussed and avoids "cluttering" up the blog with things, I believe you don't want to read… but every so often you need to break the rules, don't you?
Today I wanted to just write a little post about Nothing To Do with Anything and Everything: Twitter!! It has nothing to do with crafting and yet it has everything to do with what Red Ted Art "as it is today". And today, I am one of Five Amazing "Fresh New Blogs" voted by the British Mummy Blogging community and some. And wanted to say thank you. Thank you to you, for voting and thank you to Twitter for existing:
I didn't really know that Red Ted Art would become what it is, if it were not for these things I gain from Twitter on a daily basis:
Contact with other parents – who read my blog to get crafty with their children
Contact with other crafters – who inspire me with their ideas and help me develop my craftiness
Contact with other crafters – who support the blog through their Guest Posts
Feedback on content – from both parents and crafters alike
Keeping me informed on what is happening in the Bloggy Community – be it with new photo challenges (e.g. Project 365 Club) or the next Cybermummy conference
Answering my questions – be it on, how to deal with a bee sting or how to varnish a story cube (both equally important to the existent of Red Ted Art.. if I cannot care for my children first, I cannot devote time to the blog)
Helping my blog grow and increase visitor and pageview numbers
Day to day chit chat that help a SAHM keep sane
Twitter I thank you. And with that I thank the friends I talk to regularly, but also the ones I only catch up with only every so often. Twitter I thank you for voting Red Ted Art as one of the new Fresh Voices in Blogging.
Needless to say The British Mummy Blogger Forum and Blogger.Ed are also instrumental, however, Twitter, has been "the tool" of communication for me in 2011.
So… just to list a few recent friends  – by all means this list is NOT comprehensive (you don't seriously expect me to list 2000+ twitter friends?!)
@himupnorth @marketingtomilk @verybusymama @aresidence – because these are the other 4 winners of the "Fresh Voice Category" Congratulations to you all! I am honoured to be in such fabulous company!
@incredibusymum – because she is my neighbour and she is lovely, helpful, funny, interesting and has two gorgeous boys that Red Ted adhores – in fact, I believe it was@incredibusymum who first got me onto twitter?!?
@JfB57 – because she is the biggest and kindest RTer – helping other bloggers find their way and drives traffics to their sites. I am convinced I got the "guardian gig" through one of her RTs
@christinemosler – because I adore her blog. I adore her family and I adore Chris – I think we are kindred spirits
@mamummyblog  – new(ish) to twitter and blogging a great toddler crafting contempory
@siwchocolate – another "early" twitter friend with always another idea up her sleeve
@nuturestore – my regular crafty ideas exchange lady – and someone I can email if need advice on the content of a post
@fionahreeves – because she is a friend, a designer, a little bit crafty AND sorts out all my website woes
@Kahanka – just because she is nice
@babybudgeting – because she is a very supportive soul! Always has ideas. Is always up to something and will always RT
@summerlandc – because we chat a lot and we have a crafty affinity
@JennyPaulin – because we chat and I like saying hello
@liveotherwise – as a homeschooling mum she is inspirational
@LvanO – one of my first "proper twitter friends" – kind, supportive and loyal
@kateab – well if Kate does not talk to you, you are doing something wrong
@mydaddycooks – because he is a wonderful guy – successful, yet very helpful, approachable and has an adorbable little boy
@theothermousie – because she has had a tough year, and yet is still a pleasure to chit chat too
@sistersguild – because they love my blog
@chellekip – because I like saying hello and she is always there to say hello back!
@WestonsuperMum – because she is a great supporter of Red Ted Art, which, I "need" more than you think
@mayahanley – because I recently made her Orange & Almond cake and it was delicious
I tell you, there are many many more that I have regular contact with, and whose support and ideas I find invaluable, I just can't keep writing all night! So please do not be offended if I missed you off.
I am linking this with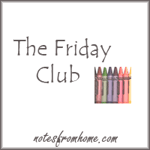 Here are some more great posts about Twitter:
Notes from Home: Beginners Tips: 5 steps to getting Started
Nova at Cherished By Me posts Tweet Tweet
Hayley at Simply Hayley posts Twitter :: Tips to stay safe!
Heather at SAHM Loving It posts Twitter World – The Extended Friday Follow #ff
Cass at The Diary of a Frugal Family posts Twitterholics Anonymous….
Ghostwritermummy posts Twitter
Kelly from Domestic Goddesque posts The Twitterverse
Jax at Making It Up posts Belated Bleating
Related Posts
Category: Uncategorized