(I would LOVE for you to "Like" Red Ted Art on the Babble Craft lists.. only takes 1 min to do…. )
Our weekly photo SIMPLY HAD TO BE something from "yesterday". "Yesterday" being the Royal Wedding AND our streetparty.
It was a fabulous day. Neighbours that never really met before, came together, set up gazeebos, BBQs, brought food..
cakes, cupcakes and celebrated…
The children had the best time EVER running and cycling and scooting and bouncing up and down the (closed) street.
Decorations where up.
The fire department came and show the children their fire engines.
And we all went to bed late.
Community.
Posting C for cupcakes, celebration, community & children.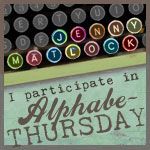 and