I LOVE paper craft, as you can do it whenever wherever with whatever piece of paper you have! Get the hang of it and you can entertain your kids on a bus, a plane or in the car.
So, this time we are making a Paper Boat, that FLOATS. Kids can colour it in and take it in the bath or play with it on a small river (it will dissolve, should it float away). I have also used it to make a cute Father's Day card!
My neighbours boys (5yrs & 7yrs) saw my draft video and after that they couldn't stop – we made about 20 boats over the weekend – including to two MASSIVE ones. The 7yrs REALLY impressed me with his Pirate Ship and Island. This is what "How to.." is all about – getting stuck in and having fun with crafts! So chuffed!
Then it got better, they then went to a party… and ended up TEACHING their friends how to make boats. Here they are "all" at it. **Bless**.
This is a little trickier than the cup, but once you know how to make one, you can make it anywhere out of any scarp paper (even a bus ticket!!). Keep your kids entertained on the go!Make one!!!
Joining in With "Childhood" Carnival over at Notes From Home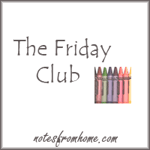 Here are the others:
My Friend Next Door from QWERTY Mum.
My Mum was the best storyteller from Baby Budgeting.
A Favourite Childhood Memory from Patch of Puddles.
Domino Trails from Mummy From The Heart.
Freedom from Live Otherwise.
A Favourite Childhood Memory from The Gingerbread House.
Birthday Memories from The Diary of a Frugal Family.
Please Turn Over from Bibsey.
Not Tonight Josephine from Cheeky Wipes.
Freedom from Little Legends.
A Favourite Childhood Memory from Who Teaches Whom.
Holidays from Seasider In The City.
Making Paper Boats from Red Ted Art.
Remembering a Fishpond from Mymumdom.
Canada from South of the River Mum.
Goodbyes from Notes From Home.
Related Posts
Category: How To's, Kids Craft, Paper Crafts, vlogs