Best Kids Activities Books for Summer!
Summer holidays or rainy days…We've gathered the latest and some of the best kids activities books to keep your kids having fun throughout the year. Whether your children enjoy science activities, cooking, arts and crafts, or sensory play, we have included a little bit of everything so you can find exactly what you're looking for. Your kids will be happy, entertained and leaping with excitement in no time at all!
Please Note: this round up contains Amazon Affiliate links for your convenience! Should you choose to buy through these links, I will also earn a small commission that goes towards the up keep of this blog! 
Best Kids Activities Books
Having activities on hand for children when they are home for holidays or stuck indoors on rainy days can be a daunting task. One way to be prepared is by having a resource library at home so parents and kids can grab a book and find an activity they would love to complete. Scroll through this list below to discover some of the best kids activities books to add to your home or school library.
Ok, this book isn't out until September (so won't fix your Summer!! Ha). But add this to your "present buying list"… get away from toys that never get played with and give the gift of creativity. To make everything in this book – all you need is a pad of coloured paper, some light card stock (though you can just use the paper too) and some bits and piece from the stationery cupboard/ recycling box.. We are so excited about this "low materials" requirements book – hopefully making crafting for kids really accessible, easy and not too messy!!! Pre Order your book today: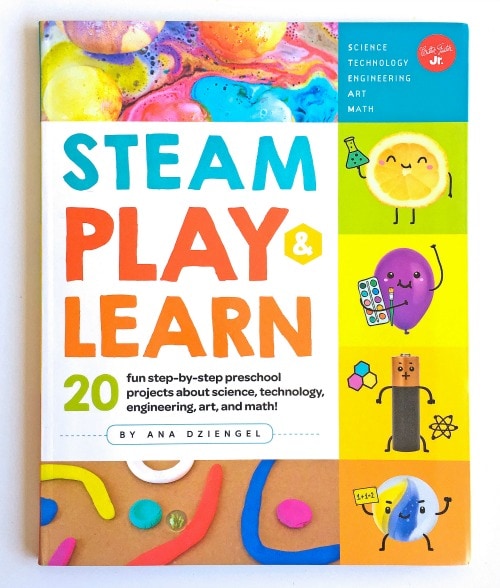 Preschoolers will love tackling these 20 fun, easy-to-follow step-by-step projects in Steam Play & Learn as they learn about STEAM topics (science, technology, engineering, arts, and math). Topics include symmetry and how light bounces to create reflections with mirror mandalas, diffusion and capillary action with tie dye towels, structural framing and bracing with marshmallow structures, and electrical currents with salty circuits. Each project features simple instructions and large, full-color photos, to make each one enjoyable and fun for both kids and parents.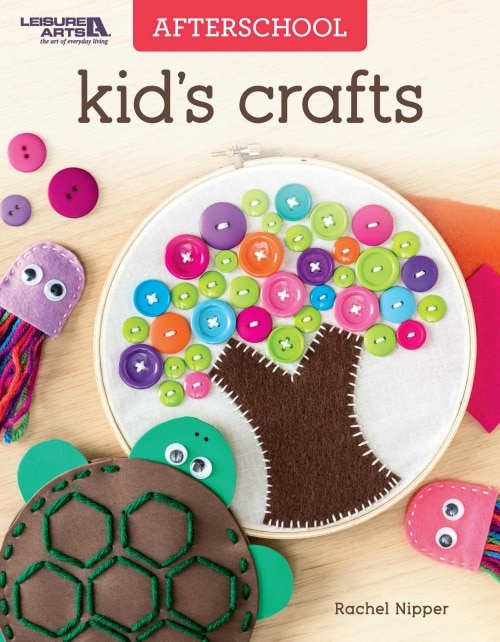 Colorful crafts are fun ways for children to make memories. In Afterschool Kid's Crafts you'll find 12 playful kid projects that are all quick and easy to craft with a little help from an adult. Learn basic sewing skills while crafting with materials such as colorful felt, paper plates, and other thrifty supplies. Some of the projects in the book include a Butterfly Finger Puppet, Unicorn, Key Chain, Flower Headband, Button Tree, Jeans Purse, Photo Frame, and more.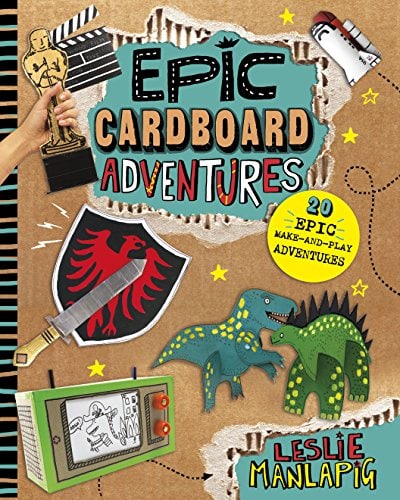 Epic Cardboard Adventures shares 20 easy-to-make, imagination-growing cardboard and duct tape crafts. All the projects center around 5 different adventure themes. Kids will make craft projects to explore their world, work a cool job, put on a show, or even travel through time!
Cardboard has never looked so good! In a world that's bombarded with boxes and recyclables, Cardboard Creations, by Barbara Rucci from artbarblog.com, could not come at a better time. A perfect book for parents and teachers who feel strongly about the environment and reusing what we already have, and for children who want to use their imaginations to make something original. Featuring more than 20 sustainable art projects (with over 100 variations), this book will show you how to inspire creativity without having to buy fancy art supplies. Start reusing, exploring, and inventing today!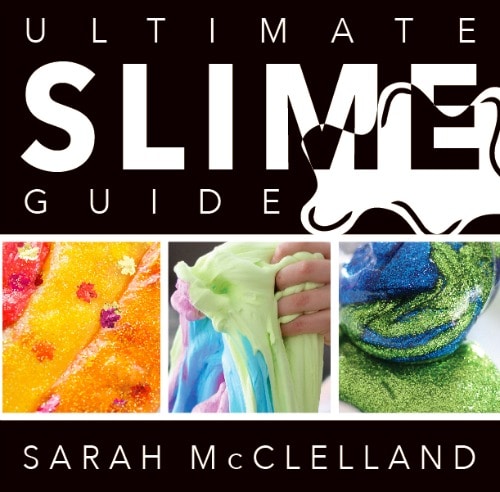 The Ultimate Slime Guide is the only slime recipe book you will ever need with easy to follow step-by-step instructions for the VERY BEST Basic Slime Recipes. Once you have mastered the basics, the possibilities are endless! The Ultimate Slime Guide includes 75+ amazing slime recipes and inspiration to be creative and GET SLIMY with your own slimes!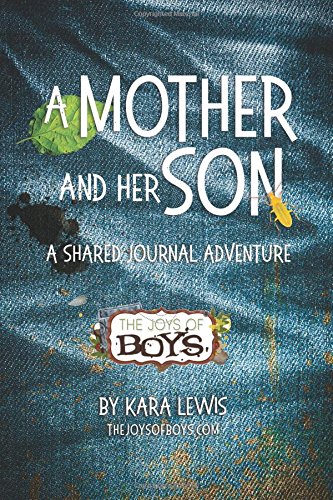 Have you ever asked your son about his day? What was his response? Fine, good, a grumble? Boys, in general, have a hard time opening up about the little details of their lives. This Mother and Her Son Journal was designed to help you connect with your son and hear what is really in his heart. This journal is divided into four sections: Questions for both of us, questions for my mom, questions for my son and ask me anything. As you pass the journal back and forth answering a variety of fun and engaging questions, you will find that your son will move beyond the one-word answers of "fine" or "good". This journal will be a treasure to you both as you look back at your answers long after the book is complete. But the greatest treasure will be the bond that you form with your son as you spend time sharing this book with each other.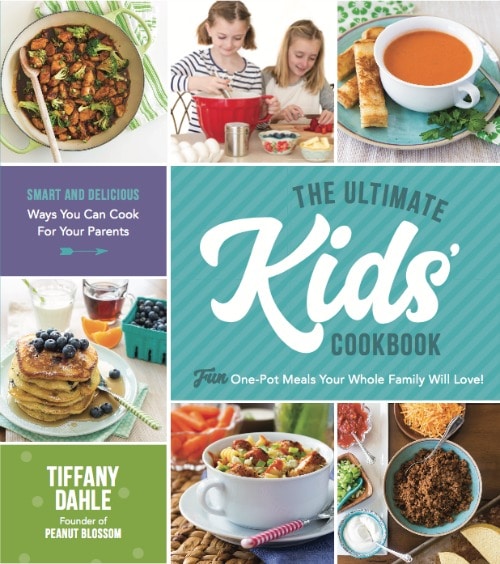 The Ultimate Kids' Cookbook is the perfect guide for inspiring young chefs to make real meals their whole family will love. The book features 75 family favorite recipes that will become part of your standard meal rotation. Each one is written with traditionally fussy eaters in mind and will help kids expand their taste palette. Simple step-by-step instructions put the child in charge and gives them confidence in the kitchen. Watch how their sense of adventure grows when they take control of their food by preparing it themselves!
Based on the success of her cook book for kids above, Tiffany has a SECOND amazing book for you to check out. The Ultimate Kids' Baking Book is the perfect guide for inspiring young chefs to bake festive holiday treats for the ones they love. The book features 60 sweet recipes for everything from birthdays and big banner holidays to the simple celebrations that make life special like the first day of school and family movie night. Kids will learn basic baking skills while whipping up gorgeous desserts for the party table every guest will enjoy. Each recipe is packed with tips for kitchen success and to instill confidence in young bakers.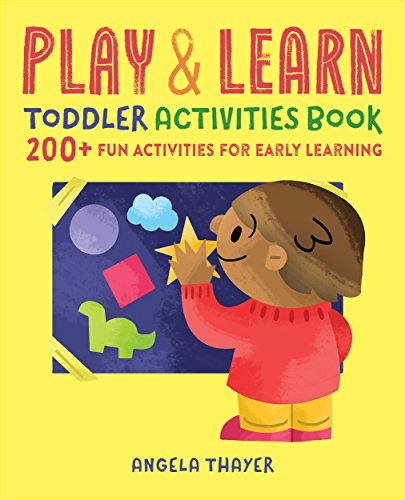 The Play and Learn Toddler Activities Book contains over 200 activities to keep your toddler busy. You'll find fun, hands-on activities to create, explore, and simply play with your toddler. The book is organized by learning categories and includes materials lists, activity times, prep times, and messiness ratings. With toddler activities that reinforce critical skills for each stage of learning, your toddler will learn to make connections, solve problems, and practice language skills while spending meaningful time with you.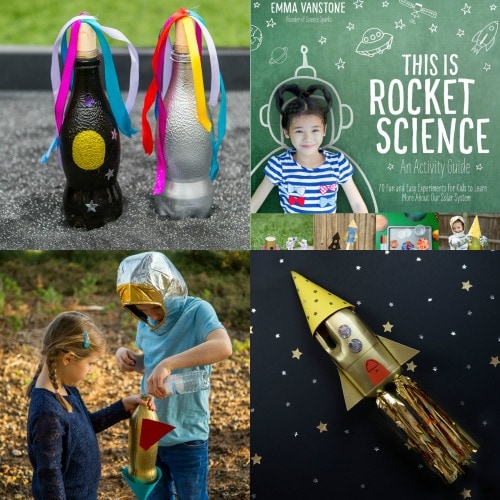 This Is Rocket Science explores the forces experienced by a spacecraft as it travels into space and back to Earth though 70 exciting, hands on activities your children will love. Find out how to make bottle, cork and film canister rockets, reduce the slowing effects of friction and air resistance, how to use air resistance to slow a fall, discover some of the difficulties encountered by astronauts in space and tour the solar system taking note of the unimaginable distances involved and features of each planet.
Discover the magic of chemistry, the basics of earth science and the importance of structural engineering with these fun food based experiments. Each experiment uses edible ingredients to discover more about the world around us. Use the acid in vinegar to dissolve egg shells, granola bars and brownies to test foundations and 58 more exciting and edible scientific projects. SNACKABLE SCIENCE will keep you busy ( and well fed ) for hours on end.
More Helpful Books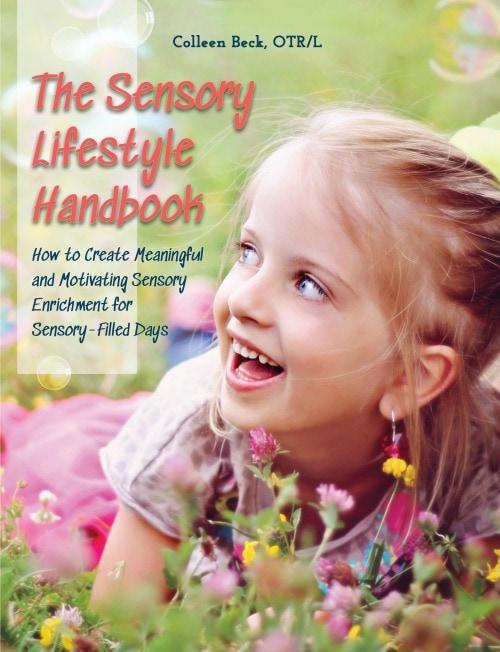 The Sensory Lifestyle Handbook is a resource for those living with, teaching, or working with children with sensory needs. The Sensory Lifestyle Handbook provides valuable insight to the sensory system and the whole child. The book details how sensory diets can be incorporated into a lifestyle of sensory success through meaningful and authentic sensory diet tactics based on the environment, interests, and sensory needs of each individual child. Written by an occupational therapist, The Sensory Lifestyle Handbook provides tips, tools, and tactics through sensory success. Readers will find tools for creating sensory diet strategies and tactics for ensuring carryover within a child's day, The data collection sheets, screening forms, checklists, and schedulers in this book provide a blueprint for weaving sensory diet strategies into sensory-filled days.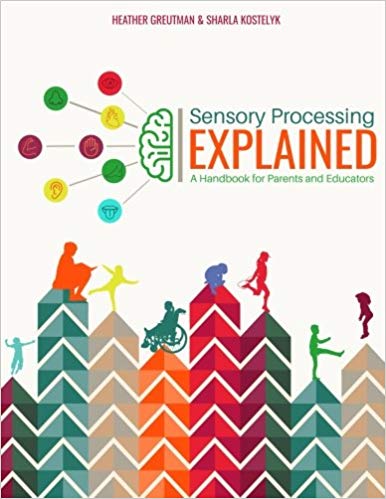 In Sensory Processing Explained, find all you need regarding sensory processing in one easy-to-navigate handbook. You'll gain the tools you need to help your child or student navigate their senses. You will also find strategies and activities that will benefit all children.
With the Rock Art Handbook learn favorite tips and techniques for transforming the humble rock into a work of art. The book has step by step tips on everything from prepping rocks to designing and sealing them. Discover how to get great results with puffy paint, acrylics, oil pastels, alcohol inks, gelatos, art pens, stencils, stamping, and more. With more than 30 step-by-step projects, this book is the comprehensive rock art resource. While all the tutorials can be used by all ages and art abilities, there's also a specific section just for kids!
This summer, why not try an activity that you can enjoy right along with your kids? Rock Painting for Beginners is a book with techniques and ideas that everyone can try, even if it's your first time picking up a paintbrush. Then, when you're done, take your finished beauties on a "Rock Walk" out into your neighborhood and join the Kindness Rocks movement! Adrianne Surian offers helpful, illustrated step by step instructions, as well as information about how to get involved with painting and sharing rocks in your own community.