How to… make Hello Kitty Cake Pops
I am soooo excited about today's guest post as it kills two wonderful birds with one stone. Mmmh that is a dreadful metaphor – as you don't really want to be killing birds.. ok, anyway, I digress.. I have been seeing lots of yummy and delicious cake pops appearing on all the wonderful craft blogs. Cake pops are not really "big" here in the UK – yet. When I saw some at one of our coffeeshops, I thought.. right, it is time… time to have a "how to make Cake Pops" tutorial! Not knowing how to make cake pops myself I went out and had a little look and found a wonderful website: Nadège from Prunille Puts on A Show – you will find delicious recipes on her blog (including some royal biscuits) some party ideas as well as many crafts. Rather a lot to inspire you! I think her blog is a real find and that you will enjoy it too! Not only did I find cake pops, but Hello Kitty cake pops! They are SOOOOO cute! And you know, they are not that hard to make!
Over to Nadège: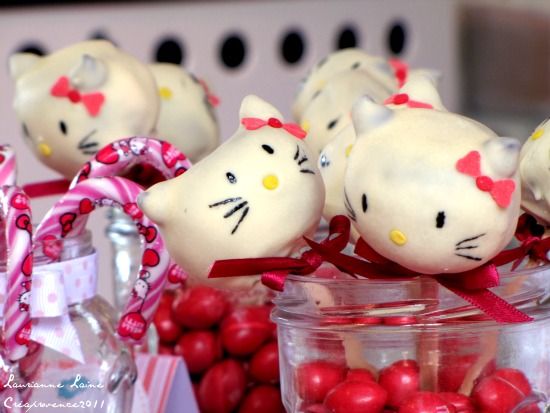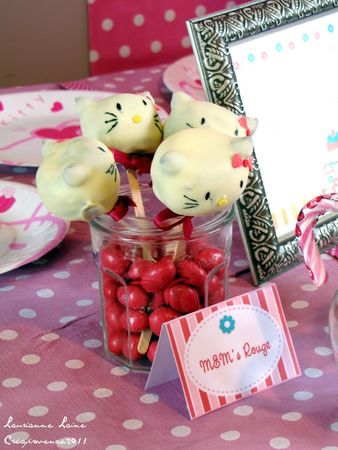 The cake pops, the idea is that a cake is crumbled and then tied with cream to make a paste. That is the basic principle. Now the cake  may be plain, chocolate or any flavour. You can also use homemade or store bought – I used Bretonne Cake. The cream can be: chocolate mousse, ganache, cream cheese, cottage cheese, spreads …
Ingredients for 8 Cake Pops:
Cake (any type, bretonne cake used here – like a madeira cake) – approx 250grammes
Binding "agent (here we use nutella and cream cheese)
Chocolate melted (here: white chocolate) –

[A FAB TIP FROM TWITTER: use Wilton candy melts – they come in lots of colours and are easier to handle!]

Lollipop sticks
For Hello Kitty:
Chocolate drops (ears)
Confectioners confetti (yellow for nose & pink for bow)
Heart shaped confectioners confetti (pink for bow)
Dark food colouring for eyes and whiskers
Instructions
1- Take 1/4 of a bar bretonne cake (or a cake of your choice)
2- Crumble it
3 – Add 2 large tablespoons of Nutella and 2 large teaspoon of cream cheese
4 – Knead to make a compact dough.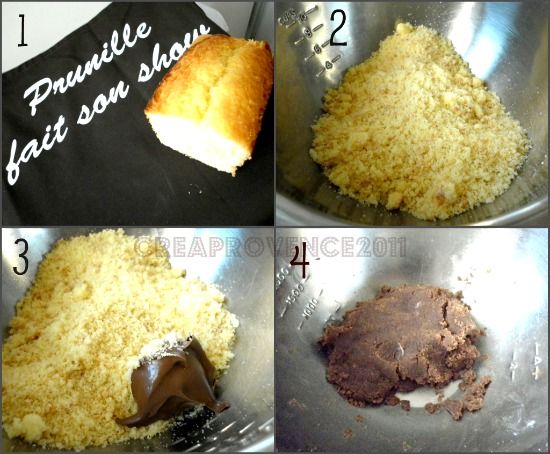 Now we must form balls. Roll a large knob of dough between your hands or on a countertop.

Then refrigerate the harden the balls. Dip a stick into a little bit of melted chocolate and plant it in the dough. Let harden again.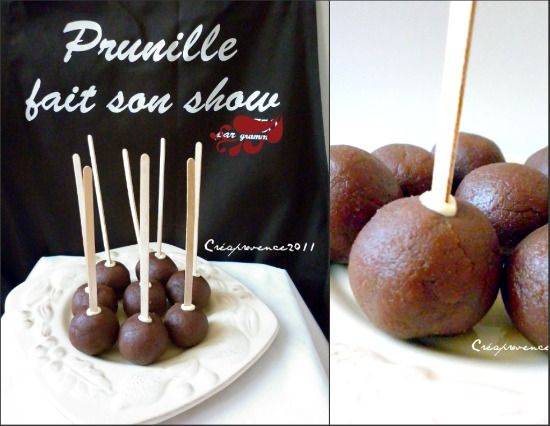 Then the basic principle is the same for all "cake pop", you have to melt chocolate (white, black or even candy melts or prepare a thick royal icing …) and dip the ball in it to totally cover it.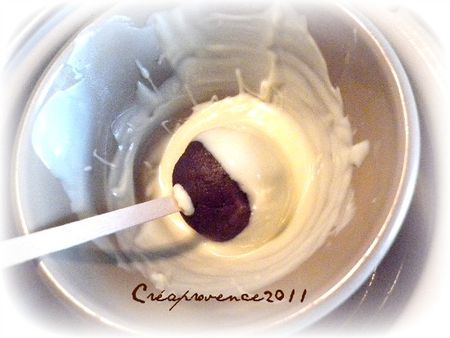 [So, at this point, you could stop and decorate with hundreds and thousands, chocolate sprinkles or different chocolate glazes:
Like these Cheesecake Cake Pops.]
But we DO rather LOVE Hello Kitty:
Explanations especially for Hello Kitty cake pop: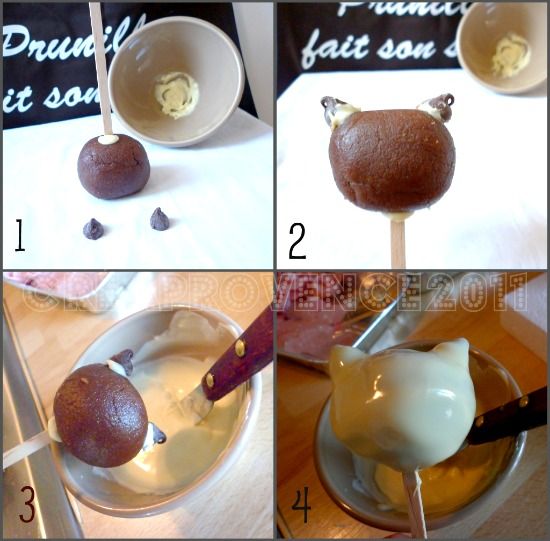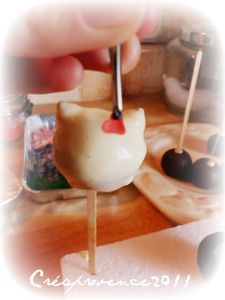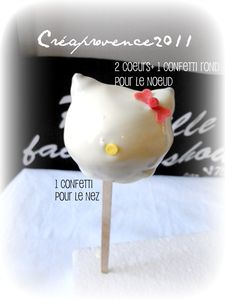 1) For the nose use a tiny piece of yellow edible confetti (apply with tweezers)
2) For the bow use two heart shaped confetties one round piece
3) Add whiskers and eyes with food colouring and a small brush
Inspired by Bakerella of course – I don't know if she invented cake pops, but she is the queen of them now!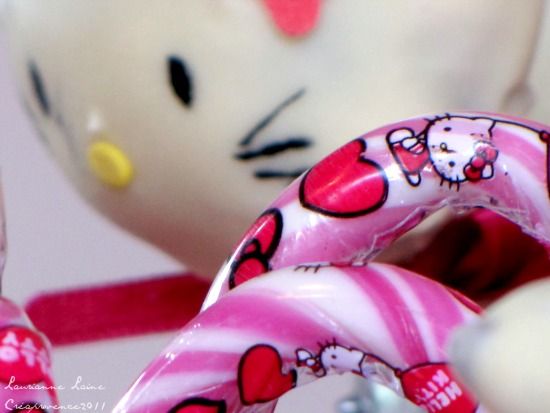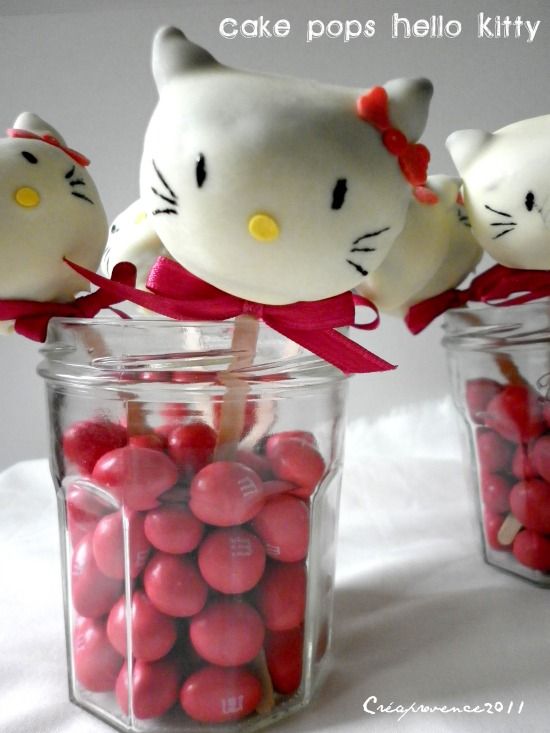 photos moi et Laurianne Laine
étiquettes :Bird crafts
Now isn't Nadège simply something!? If you enjoyed this post, you MUST go and visit  Prunille Puts on A Show and see all the other wonderful things she makes and shares with us!!
Yay, featured on: