We are back for Day 2 of the 31 Days of Love series!! Today we have the gorgeous Rachel from I Heart Crafty Things, who has a wonderful Heart Paper Plate Sewing Craft for you today. This makes a perfect Valentine Crafts for Preschoolers  but also a lovely  Valentine Decoration ! We also have a great set of Valentine Cards for Kids and Valentine Day Treats for you to browse and explore! Remember to visit I Heart Crafty Things and see how wonderful her site is for yourself!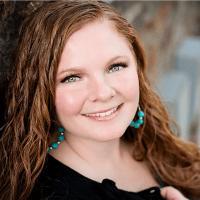 A big thank you to Maggy for having me as part of the 31 Days of Love series again this year! My name is Rachel and I blog over at I Heart Crafty Things where I focus on creating fun and simple children's arts and crafts. We love creating paper bag crafts, paper plate crafts, cupcake liner crafts and everything in between, so you are sure to find something to love on our site. Please stop by and say hello!
This past year we have grown extra fond of using yarn for crafting. Yarn not only adds a great textural element to crafts, but wrapping, weaving and threading yarn is excellent for kids to learn beginning sewing skills. It's also great for strengthening fine motor muscles in the fingers and hands. This year for Valentine's Day we created this paper plate yarn sewing heart craft that your children will adore! Make one or create several and string them together to make a fun Valentine's Day banner.
Heart Paper Plate Crafts -Yarn Sewing Heart Supplies:
paper plates (we found red and pink plates but any kind of paper plate will do)
scissors
pencil
hole punch
yarn needle
yarn
tape
How to Make a Heart Paper Plate -Yarn Sewing Heart:
1. Start by folding a paper plate in half and cutting a heart shape out of the middle of the paper plate for a template. Trace your heart template onto the center of your other paper plates with your pencil and then cut the heart shapes out.
2. Use your hole punch to punch holes around the entire perimeter of the heart.
3. Thread your yarn needle with a long strand of yarn. Pull the needle through one of the holes around your heart and when you reach the end of the yarn tape it in place on the back of your paper plate. Now continue threading your yarn around the different holes of the heart until each hole has been used.
4. When you reach the end of your yarn or are finished threading through all of the holes of your heart, cut the needle off and tape the end of the yarn onto the back of your paper plate.
Here are more yarn crafts your kids will love:
We have lots more wonderful Valentine Crafts for Preschooler ideas for your here
And why not brows our fantastic Valentine Decorations here: